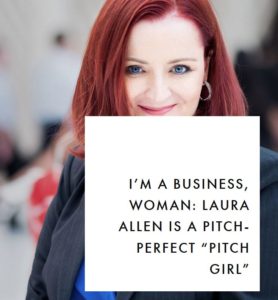 Of all the press I've gotten over the years, this interview is my absolute favorite!!
First, I think Cody McBurnett is a phenomenal woman who also happens to be a design goddess. Just take a look at her work Loki Loki Brand Identity Design.
Second, I got to mention two of my clients who are absolutely KILLING IT! Gabby with Explorateur Journeys and Ashwini Anburajan with Open-up.
AND I got to use two of my headshots from Irina Smirnova If you know me, you've heard me talk about Irina. A lot. Thanks Cody and thanks to all the other kick-ass women (and men) in my life!
http://www.lokitimestwo.com/laura-allen-is-a-pitch-perfect-pitch-girl/
—